A laser diode, (LD), injection laser diode (ILD), or diode laser is a semiconductor device similar to a light-emitting diode in which the laser beam is created at the diode's junction. Laser diodes are the most common type of lasers produced, with a wide range of uses that include fiber optic communications, barcode readers, laser pointers, CD/DVD/Blu-ray disc reading/recording, laser printing, laser scanning and light beam illumination.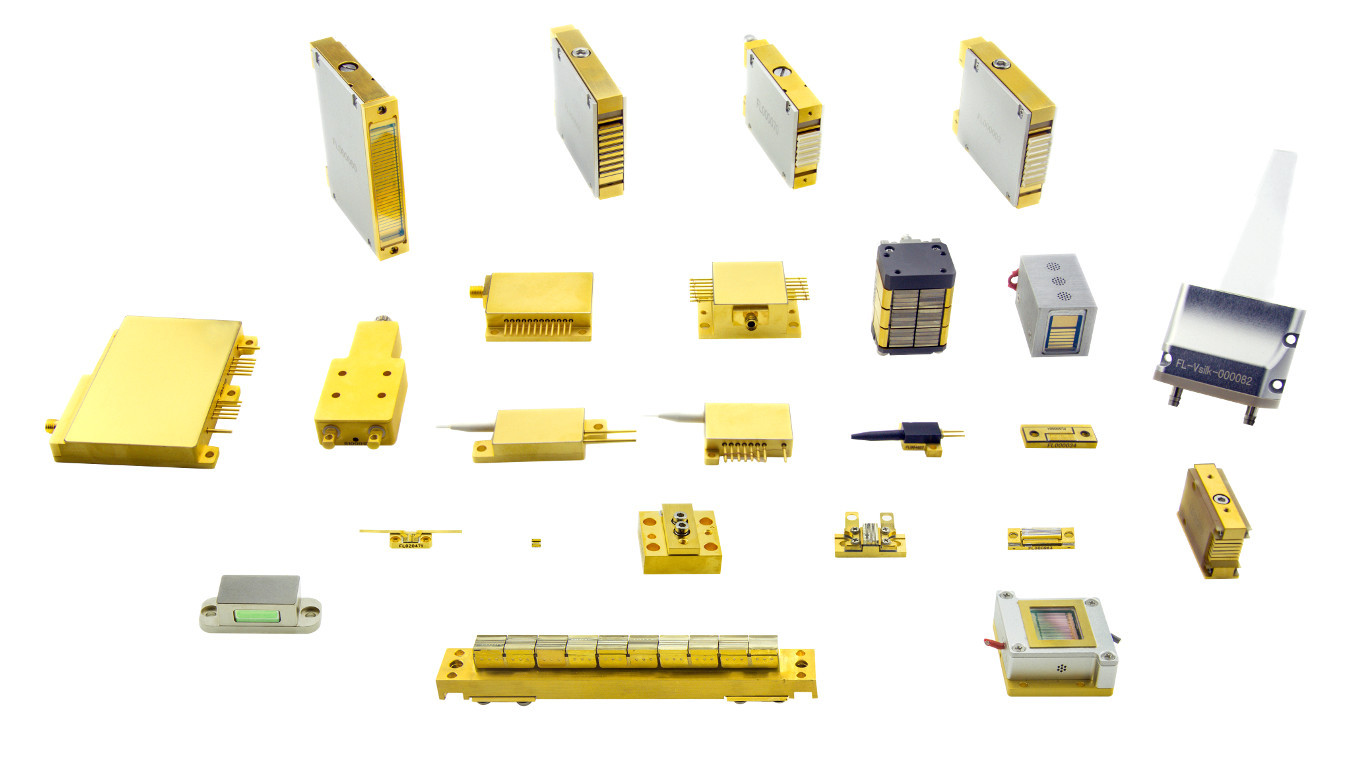 Manufactured by: Focuslight
FocusEngine series are vertical stacks, stack arrays, and horizontal arrays based on single bar diode laser. Specialized for solid state laser pumping and scientific research. Wavelengths range form.....
More Information
Manufactured by: Focuslight
Our manufacturer has released twelve series of high power diode lasers with more than one hundred types of products for CW and QCW operation modes. In addition to standard Conduction Cooled and.....
More Information
Manufactured by: Focuslight
FocusDevice products are a variety of conduction cooled high power diode lasers, of which single emitter and single bar/minibar product are industrial standard package. F-Mount products are of.....
More Information