News: Company succession confirmed for GMP SA
Article Date(s):
03/01/2018
Founded 40 years ago, GMP SA is pleased to inform you, that it has found a successor to Jean-Jacques Goy in the person of Fabio Manzini.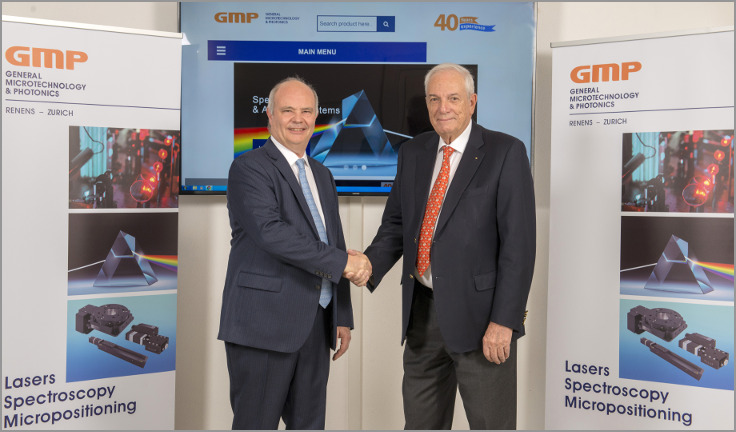 - As founder of GMP SA, the latter will continue to be fully involved over the course of the coming years. The continuity of this major player in the distribution of high-tech products and accessories is thus guaranteed, and a new page in its successful history is ready to be written.
Jean-Jacques Goy will take the position of President of the company.
- Following a Masters in engineering at the Swiss Federal Institute of Technology, (EPFL) and having trained in international marketing, at the IMD Business School respectively, Fabio Manzini developed his expertise in Switzerland and across the world.
His knowledge of both engineering and technology allowed him to spend nearly 20 years managing projects and developing multiple businesses in the industry, after a 10 year period working on scientific research and R&D projects within such well-known bodies as Atlas Copco and indeed EPFL, where he set up and ran a laboratory as part of a national Swiss research project.

Before joining GMP SA, he also devoted his skills and expertise to the Swiss and European sectors of Alstom as Director of Business and Development, and subsequently as Managing Director of the transport division for Switzerland.